An invitation into ease and allowing.
An invitation to come home to yourself.
I can teach you how to deal with stress, be happy, healthy and fulfilled in your life, and how your emotions impact your body all day long, but the truth is, is that until you EXPERIENCE your body's true power and its innate ability to recalibrate to a state of health and joy, and be used as a guide for you, it doesn't matter what words come out of my mouth- it will never stick.  
This round of Recalibration Codes will be much more of an experiential round.
Yes, there will be weekly calls
Yes, we will go deeply into how to restructure your subconscious beliefs about your body, your health, the world around you
Yes, you will learn what your unique energetic codes are and how to work with them in order to allow more ease and flow into the relationship with your body and the world around you
Yes, you will walk away with tons of new information, procedures, and lessons covering:


Inner child work, how to identify and release a trigger, journal prompts, how to identify where you're holding energy in your body and release it, how to identify and elevate your emotional state, forgiveness, shifting outdated beliefs to new helpful ones, how to connect to your inner GPS and use it to make decisions easily, set boundaries, how to handle stress and more
Most importantly, you will experience yourself… maybe for the first time ever. You will be guided through exercises that will teach you how to connect to your body's energetic field and learn your body's language. All illness, dis-ease and unhappiness we experience is due to us abandoning ourselves. Through this 10 week process you will reconnect with and come home to your body, learn to trust your emotional experiences, understand and feel your feelings, connect to your inner GPS and the signals your body is giving you, release old pockets of stress and trauma, and learn the energetic codes your body holds and how to rewrite those codes to easily cultivate a healthy body and relationship with it.
Why recalibrate the relationship with your body?
We have been led so far away from our bodies over the years.  Since the day we come into this world we are taught how to live from the head and not in the body.  Every experience that we have is recorded inside of the body. Therefore, to have a different experience, we must work with the body, not with the head… In other words,  the magic is made IN the body.  The body is the guide.  The energy in the head is used to survive, the energy in the body is used to thrive.  But we have to first learn to acknowledge, connect with and trust this energy.
Everything in your current reality is a reflection of the relationship you have with yourself.  Recalibrating the relationship with yourself may lead you to experience weight loss, healing, improved relationships, better sex, increased fulfillment in life, ease and trust knowing that the Universe or God has got your back, opportunities to grow and expand, and more money in your bank account.
You are meant to live life in a body that you enjoy.  You are meant to live life doing things that you enjoy.  You are meant to feel safe and free in your body.  Anything else is an illusion, regardless how real it feels in this moment.  I don't care how real it feels, you are NOT meant to always struggle, especially with your body. Your body is meant to thrive and your body is meant to be used-by you- as a GPS to you living your best life.
With the codes you will unlock inside of Recalibration Codes, you will have everything you need to enjoy this life with the body you have, to use the relationship with your body to create a wildly exciting life if you choose, to step into the body you have pictured in your head, and to feel free, supported, safe and empowered as you do so.
Inside of Recalibration Codes you will learn how who you are being "behind the scenes" is impacting you in your day-to-day life.  What do I mean "behind the scenes"?
We all feel or repress certain emotions and think certain thoughts that we don't tell anyone.  Those emotions and thoughts that you keep to yourself inside your body are DICTATING how your life is playing out.  You see, those emotions and thoughts create your overall energetic setpoint- and your energetic setpoint is what attracts the health, wealth, love, success, body you dream of… or not.  Inside of R.C. you will identify your energetic setpoint and the codes that have gone into creating it.  You will learn how to rewrite those and recalibrate the energetic setpoint of your body to one that matches what you actually want.
Everything that has ever happened in your life has been recorded by your body. Are you ready to unravel that recording to stop competing with your body and instead build a partnership with it?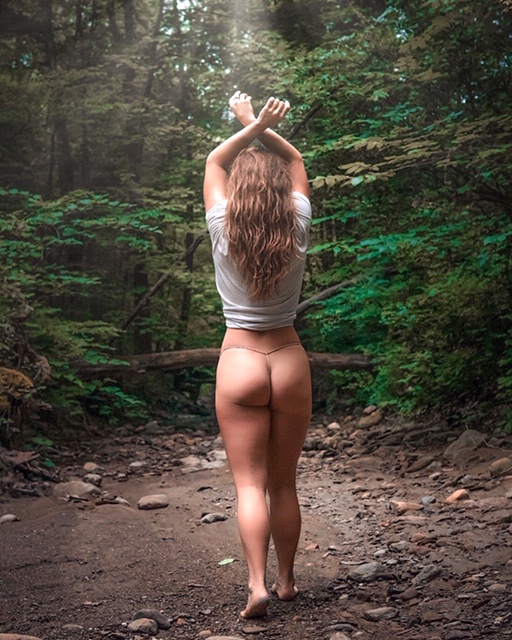 Learning the language of your body to work easefully with it instead of forcefully against it will transform your relationship with yourself, and your relationship with the life you are living.
Imagine feeling free, confident, authentic, empowered, and in control of how your body responds to the food you eat and the movement you do so you never have to restrict your food, yo-yo diet, or kill yourself at the gym ever again.
Imagine feeling so present in your body that you are able to listen to its intuitive nudges, leading to synchronicities happening, support and resources showing up for you, and an overall feeling of trust and gratitude radiating throughout your body.
Imagine eating dessert and actually enjoying it because you know that it is only contributing to how good you look and feel.
Imagine feeling so connected to your body that you immediately know which decision to make, which action to take, which emotion to feel and which to let go of, which people to keep close to you and which to move on from, how to invest your money, and more.
Imagine having a handle on your stress, knowing exactly what to do to release the stressful experience from your body, feeling safe with your emotions and in control of your thoughts and using them to release excess weight, let go of limiting beliefs, and to heal on a deep level.
Imagine this confidence, freedom, and empowerment seeping into all other areas of your life, improving your relationships with other people, your finances, your health, and your overall enjoyment of your life.
Your body is a guide.  It will tell you when things need to change in your life by how it shows itself to you.  It will tell you when things are in alignment in life by how it shows up for you.  What you desire for your body- the health, confidence, freedom, weight, look, trust, empowerment- is available to you.
It's possible for you and it is possible for you now. 
Who is this not for:
You do not struggle with feeling love for, acceptance with, admiration of, or confident in your body;

You have never nor do you currently struggle with your relationship to food, exercise, comparing yourself to other people;

You don't believe that having the body you desire and relationship with it can be easy with a few simple tweaks;

You don't believe the body can heal itself or regulate to a state of health, beauty, confidence;

You like working hard for everything you have and having to prove your worthiness each time you desire something new.
Who is this for:
Those that are ready to get off of the merry-go-round of struggling with your self-image, body, and relationships;

Those who want to work easefully with the energy of your body to release negative thoughts and emotions and finally feel safe and joyful in your body;

Those who have struggled with body image in the past and have held yourself back from new relationships, social experiences, or making memories because of it;

Those who believe everything is connected and that improving the relationship with yourself will ultimately improve your relationship with everything else in your life;

Those who are desiring to connect to your inner power to know how to make the right decision always;

Those that desire to rebuilt trust with yourself and to deeply trust yourself and your inner guidance system;

Those that believe the body is self-healing and can recalibrate to its natural state of confidence and health when given the proper environment;

Those that desire to learn how to work with their energy to become a master of their body and the relationship with it, and use it to improve other areas of their life.
I'm Monique and I'll be your guide through this process! I am a reiki master, psychic, healer, and embodiment mentor.  My deepest desire is for women (and men) to fully love and appreciate their body and to live out their unique purpose, enjoying life from their soul's authentic expression.  I guide people back to their true, authentic selves to create a wildly magical and fulfilling life.  I teach them how to work with their body's energy field and inner GPS to create the health, love, success, and inner peace they desire.
I struggled with relationships, jobs, and my mental and emotional health for years and at one point I didn't think there was ever going to be a light at the end of the tunnel.  I didn't realize that all of the issues I had in my life were stemming from the one issue I was avoiding- I hated myself and did not trust my body.
I tried everything to lose weight, see myself differently, have healthy relationships, and just enjoy life- and nothing was working.  I followed all of the "right steps". I read books and listened to podcasts and nothing clicked.
I eventually stopped everything I was doing and tried something totally different.  I stopped avoiding my body and got curious about my symptoms, the situations I found myself in and my struggled.  I cultivated a relationship with my body and asked it to show me the way to the health I desperately wanted and the happiness and fulfillment I was craving. Throughout the process of healing the relationship with my body I have lost over 30lbs easily (no strict diet or exercise here), I am no longer on any medication, I have healed the disordered eating I struggled with for 10 years, I am in the healthiest relationship of my life, I am doing work that I love and most importantly, I love what I see when I look in the mirror. I love how I feel. I love myself, deeply. I trust myself, deeply. I listen to my body and my body guides me.
I desire the same for you.
 
Recalibration Codes is a combination of everything I have learned around recalibrating your energy to having a healthy, beautiful body that you love, and using it as a tool to create a life you love.  Aaaaand enjoying the process 😉.
A rewilding experience.  Inside this 10-week container you will be seen, supported and held as you dive deep into the inner waters of your body's psyche.  You will receive all of the codes I have used to manifest my ideal body and learn everything about how I've used the relationship with myself to create a life of freedom, fun, expansion and pleasure. You will create your own unique codes to recalibrate to. You will learn how to express your emotions, how to stop dissociating with your body, how to shift your thinking, how to raise your energetic vibration, how to set boundaries, and how to mourn the death of your old identity in order to create a new one. 
Everything in your reality begins with the relationship you have with yourself.  This relationship is not just the one you have with your physical body, it is the relationship you have with your emotions, thoughts, words you speak, and how you see yourself.
Do not expect a step-by-step guide to lose weight, a secret rule book to heal your body, or a how-to to shift your body image.
Do expect inner truths to be uncovered, to face your fears, to be challenged, to be pushed to your edge, to evolve, to connect to your inner wisdom, and let it guide you, to learn how to use your own energy to create a body you can love and a life that you're excited about.
Regardless as to where you are currently at in your life, the relationship you have with yourself and the life you're living can always get better… It wants to get better for you! You have to believe it can. I believe it can. I've lived it. I've played in the energy of this for years. Do you want to play?
Throughout these 10 weeks you will learn:
How to enjoy the process of recalibrating your body and mind and how to trust the journey of it all;
Intuitive movement, breathwork, somatic healing, and heart opening techniques to cultivate inner peace;
The role your inner child plays and how to heal;
The energetic tools to easily release stress and process and release past trauma;
How to identify and release the subconscious beliefs that are responsible for you feeling stuck with your body and rewrite them to helpful beliefs;
Why efforts in the past haven't worked and how to never have to try any of those lost efforts ever again;
The role that emotions, thoughts and spiritual health have on your overall health and wellbeing and how to use those to easily evolve your body into a body you love;
How to connect to your body's intuitive wisdom and use it as a guide;
The language your body speaks and how to communicate to your body to heal, feel confident AF and trust yourself;
How to make decisions with ease, release guilt, shame and embarrassment, and feel supported along the way.
How to use your body to align to your purpose, create more wealth, and bring even more love into your life.
Healing isn't just about being free from illness or dis-ease. It is also feeling calm and safe in the body, being able to be present without distractions, trusting your body's intuitive nudges, being able to regulate weight easily, having a healthy relationship with food, people, money, movement, work, and your environment, honoring your own wants and needs first and trusting the process.
10 weeks of support
10 modules released via weekly live calls 

Calls begin Wednesday March 16th at 6:00pmEST and will be each Wednesday following, unless noted by me.

Recorded replays of each call will be sent out following each call
Guest Speakers
Embodiment exercises
Unlimited contact through the R.C. group to share your wins, receive support and encouragement
+ Bonus meditations and healing activations!
"We are all just walking each other home" -Ram Dass
If you feel ready to walk, let's walk together babe.
Payment plans available.
Investment $1,333
"If you are thinking of working with Monique, I would 10000% YES recommend it! I think if you're someone who's feeling stuck, underwhelmed, unmotivated, depressed or dealing with any low vibrating energies they wish they could overcome, this course is perfect for them. Anyone who's looking to up level their life and let go of limiting beliefs and things that aren't serving them any longer would really benefit from a container like this."  -Aubrey



"I would tell anyone who is thinking of doing a course with Monique that it's definitely worth it! She makes her courses feel so approachable, even when I was nervous or scared of doing the exercises! Monique has a great way of communicating things to make them so easily understandable; that really helped me come out of my comfort zone.  It's definitely worth it to sign up!" -Jordynne

 
"Every time I've worked with Monique has been nothing I could of ever imagined. I love that she gives you access to the tools and recordings forever!!! Because I know I will watch them again. I definitely got uncomfortable with some of the things we had to do in the course I did with her but Monique provides such nurturing support I built up the confidence I needed. I honestly love her courses. To anyone considering signing up to work with Monique- Just do it. YOU are worth the investment and time." -Meranda